Laser Hair Removal for All Skin Tones
If you are tired of shaving and waxing unwanted hair, laser hair removal by Dr. Benjamin Boudreaux and Dr. Jeffrey Claiborne in New Orleans, LA, can provide lasting freedom from these hassles. They use CUTERA excel HR™ technology to minimize discomfort while eliminating unwanted hair for patients with any skin type.
Will It Work for Me?
For the majority of men and women who want to get rid of unwanted hair, the short answer is "yes." This laser hair removal technology works on all parts of the body and all skin tones. The excel HR laser hair removal system can be matched to your skin to accurately target unwanted hair and provide the results you want.
Dr. Boudreaux and Dr. Claiborne can help you can stop worrying about unwanted hair and start enjoying smooth, beautiful skin.
What is the Procedure Like?
A laser hair removal procedure at our state-of-the-art facility is simple. You will lie back in a chair as we move the laser over the treatment area. Patients may feel a slight pinch and then a comforting cooling sensation, thanks to the sapphire cooling technology. The duration of any session depends on the size of the treatment area. For example, laser hair therapy addressing the upper lip may take only a minute or two. Treating the underarms takes about 10 minutes, while the legs take approximately 30 minutes.
What Happens after Treatment?
Patients may notice swelling and redness immediately after a laser hair removal session. This should subside within a few hours. About a week after a session, patients may notice what appears to be hair regrowth, but this is actually hair shedding. You can leave the hair alone or shave at this time, but you should not wax or pluck the hairs.
Some patients may experience skin irritation and pigment changes following a session, but these side effects will gradually subside. In the meantime, patients should apply sunscreen to the treated areas or cover them with clothing to reduce the risk of sunburn.
How Many Sessions Will I Need?
Most patients need three to six sessions in order to achieve their desired result. The number of sessions you will need depends on the thickness of your hair, the treatment area, and stage of hair growth at the time of treatment. Sessions are typically scheduled four to six weeks apart since laser hair removal targets hairs in the growth phase. To help you fit laser hair removal into your budget, Northshore Plastic Surgery offers 20% off a package of five treatments.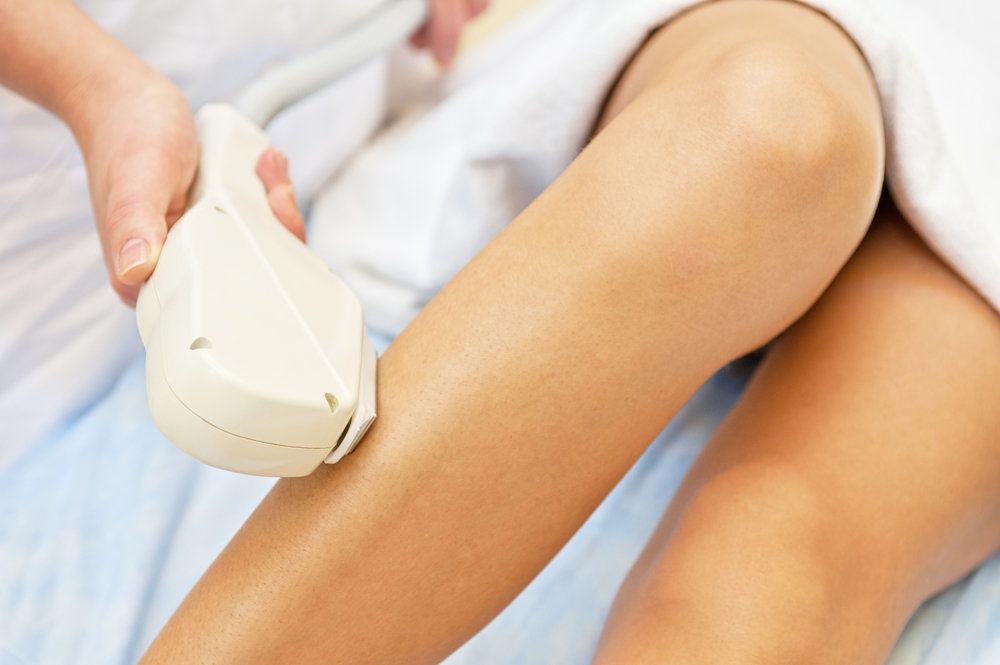 About one week after treatment, you may notice what appears to be hair regrowth, but your hair will actually be shedding. You should not wax or pluck the hair. You should only shave, or let the hair shed naturally. You may notice skin irritation and pigment changes after treatment. but this will gradually subside.
Benefits of Laser Hair Removal
If you are ready to stop spending time and money fighting unwanted hair, there are many reasons to consider laser hair removal:
Treatment takes minutes, while alternatives such as electrolysis can take hours
Dramatically slows or permanently halts hair growth (periodic maintenance may be required)
Precise removal in targeted areas, without damaging skin
Improved self-confidence
Cost-effective treatment
Can treat fine and coarse hair
Schedule Your Treatment Today
Contact us online or call (985) 237-6050 to schedule your personal consultation with us in our state-of-the-art cosmetic surgery center. With our experience and advanced technology, you can stop worrying about unwanted hair and start enjoying smooth, beautiful skin.