Many patients struggle with sagging skin and excess fat in their midsection that cannot be reduced with diet and exercise alone.
Drs. Benjamin Boudreaux and Jeffrey Claiborne can perform a tummy tuck to slim and tone your abdomen and create the body you desire.
Why should our New Orleans, LA, patients choose a tummy tuck over other methods of body contouring?
Achieve a Dramatic Transformation
Although there are many non-surgical cosmetic procedures available, a tummy tuck is considered the most effective and comprehensive method of addressing a variety of issues, including:
Excess Skin
Excess skin is not only an aesthetic concern but also a potential health issue. A tummy tuck is the only procedure that tightens loose skin around the entire midsection, minimizing your risk of infection and improving the contours of your body.
Stretched Muscles
Separated abdominal muscles can occur if the stomach is overstretched. This affects patients after pregnancy or extreme weight loss. Repairing the abdominal wall can create a more slender stomach and improve your comfort and ability to exercise.
Stubborn Fat
Excess skin and belly fat often go hand in hand. Unlike other treatments, a tummy tuck addresses both, removing several pounds of fat from the upper and lower abdomen. We can even combine the procedure with liposuction to maximize your results.
A Closer Look at the Procedure

A tummy tuck, also known as abdominoplasty, usually takes between two and five hours at
our surgical center
located near the New Orleans metropolitan area. Our plastic surgeons create a discrete incision above the pubic hairline and target the fat, loose skin, and muscle separation in the abdominal area. When the contouring is complete, we carefully close the incision to ensure the most natural and aesthetically pleasing results.
Is a Tummy Tuck Right For You?
Good
Health
In order to receive anesthesia, safely undergo surgery, and recover properly, you must be in good overall health and should not use tobacco products. You must also have realistic goals.
Commitment to Maintaining Results
Any future weight gain or pregnancy can reverse your tummy tuck. Before your abdominoplasty, you should be near your ideal weight and done having children.
A Desire to Achieve What Exercise Can't
If you have stretched skin and separated abdominal muscles, exercise won't reverse these effects. But with plastic surgery by a reputable provider, you can achieve a toned midsection.
Discuss Your Goals With Leading Surgeons
Providing New Orleans With Beautiful Results
If weight loss or pregnancy has affected your midsection in ways you don't like, our plastic surgeons can help. Excess skin and stubborn fat can diminish your self-confidence, but a tummy tuck can address these concerns, dramatically altering your abdominal area and helping you love the way you look.
Drs. Boudreaux and Claiborne will listen to your goals and personalize your treatment to help you realize your desired body shape. Meanwhile, you can trust that our modern approach will allow you to experience a comfortable procedure with natural-looking results.
Our Mandeville, LA, office is close to New Orleans and open Monday through Friday. Request a consultation today or call:
"I was so impressed."
Patients Love Our New Orleans-Area Practice
I was so impressed with Dr Claiborne from my very first consultation. He is extremely honest and professional, He answered all of my questions and gave me a realistic idea of what my results would be. I am now 4 weeks post op and feeling/looking great. The entire staff at Northshore plastic surgery is phenomenal, every single person that I have come in contact with has been extremely nice and helpful. They really go out of their way to make sure that you are comfortable and all of your questions are answered.
View on Google
If you are looking for a top notch surgeon, staff and facility look no further! I have always been severely self conscious about my abdomen especially after birthing two children. Once my husband and I decided that two children completed our family. I chose to move forward with surgery. I couldn't be more happy with my results and the care that I received. I highly recommend Dr. Boudreaux! He's not only an artist at his craft, but his bedside manner left me knowing I made the right choice! Thanks again NPS!
View on Google
Looking for More Comprehensive Results?
Abdominoplasty can be a fantastic way to enhance your midsection after childbirth. However, you may want to consider a mommy makeover to comprehensively restore your post-pregnancy body. A mommy makeover combines multiple procedures, like abdominoplasty, breast lift, breast augmentation, and more, to correct the areas of your body that fail to "bounce back" after pregnancy. By merging techniques into one streamlined procedure, you can get your body back and get back to enjoying motherhood as soon as possible.
What's the Difference Between a Tummy Tuck and Liposuction?
Some patients believe an abdominoplasty is the same as liposuction. While similar, the two surgeries achieve different goals.
An abdominoplasty smooths your abdomen by tightening your abdominal muscles and removing excess skin and fat. Liposuction is solely the removal of fat. The procedure can be done on areas beyond the abdomen like the arms and buttocks.
Liposuction can be combined with a tummy tuck to achieve dramatic results. Ask our plastic surgeons today if you would benefit from combining both procedures today.
"They are everything I wanted and more."
Dr. Claiborne and his staff are top notch. As a patient, you want to feel comfortable and confident with your provider. I knew after my initial consultation, that I wanted him to perform my mommy makeover. I'm just slightly over a week post op, healing beautifully and couldn't be happier with the results. They value their patients and provide exceptional care prior, during and after surgery. I would highly recommend him to anyone interested in their services.
View on Google
I had an amazing experience at Northshore Plastic Surgery! Everyone on staff is incredibly friendly and helpful; willing to answer any questions you may have. Dr. Claiborne is extremely patient and thorough, and talked me through every step of what I should expect from my breast reduction. And the results? I love them! They are everything I wanted and more, and my chronic back pain was immediately relieved. Trust me, you will not be disappointed.
View on Google
See the Incredible Difference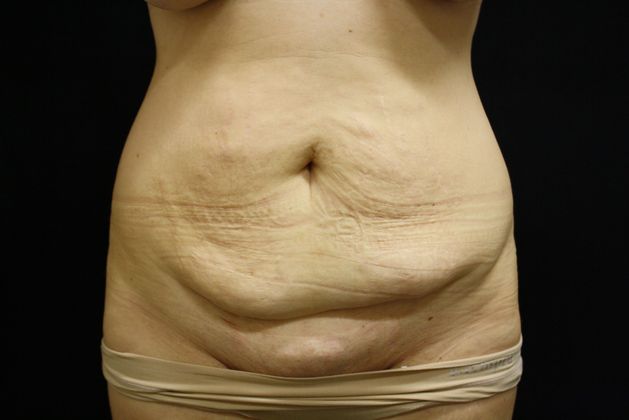 Your Personalized Procedure
What to Expect During Your Tummy Tuck
Dr. Boudreaux or Dr. Claiborne will personalize your surgery to meet your aesthetic body goals. The entire procedure takes about two to three hours at our practice near New Orleans. It will involve:
Our plastic surgeons will carefully monitor your recovery after your procedure to ensure there are no complications or serious side effects.
5-Star Reviews From Our Patients
"I would recommend them 100 times over."
Through out my whole Process of getting my BL/BA. I could not have better staff. Dr. Claiborne was so helpful through out it all. He is very Compassionate and listen to my concerns and help me achieve something I've wanted for so long. I would recommend them 100 times over. Thank you for all that you have done for me.
View on Google
The staff is kind, professional and knowledgeable. From consult to completion of my full abdominoplasty with muscle repair and 360 Lipo, the nurses and staff have been great. Scheduling is easy and the staff is super responsive to any concerns or related needs that I have.
View on Google
Paying For Your Treatment
What is the Typical Price Range For This Procedure?
The style of surgery and your individual goals will affect the overall price. The cost of a tummy tuck at our practice serving New Orleans is usually $5,000 to $15,000.
Will Insurance Cover It?
Health insurance covers preventative services and anything that is medically necessary. A tummy tuck is an elective cosmetic procedure, so it won't be covered by your insurance provider.
Can I Pay in Installments?
CareCredit® financing breaks up the cost of this body contouring procedure, allowing you to pay for it in smaller monthly payments. Depending on your credit score and the duration of your payment plan, you can take advantage of a plan with little or no interest.
What Are Your Other Payment Options?
We accept cash, Visa, MasterCard, Discover, and Amex.
The VIP Experience

We understand that patients in the greater Metairie and New Orleans areas have a choice when it comes to their plastic surgeon. However,
Northshore Plastic Surgery
provides a personalized VIP treatment experience putting our practice a level above the rest.
Our On-Site Surgical Center