Blepharoplasty for a More Alert and Youthful Look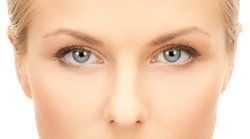 Like many, you may consider your eyes to be your most important physical feature. As you age, the skin around your eyes weakens and wrinkles. Your upper or lower eyelids may begin to droop, which can make you look tired, and possibly obstruct your vision. A blepharoplasty, or eyelid surgery, performed by New Orleans Metro-area plastic surgeon Benjamin Boudreaux can tighten loose skin around your eyes for a rejuvenated and more alert appearance. Contact Dr. Boudreaux's office today to learn more about how this procedure can help you.
Candidates for Blepharoplasty
Many men and women seek blepharoplasty to diminish the signs of aging, reduce wrinkles, and raise drooping eyelids. Typical blepharoplasty patients are 35 or older, but if your eyelids have begun to droop at a younger age, you may still be an excellent candidate for this procedure. Certain medical conditions can affect your candidacy for blepharoplasty, including glaucoma, a detached retina, or dry eyes. Cardiovascular disease, diabetes, or thyroid conditions can also affect your candidacy. Dr. Boudreaux can help determine your candidacy during a consultation.
Benefits and Results
Blepharoplasty is completely customized to meet your needs, and you can choose to address the upper eyelids, lower eyelids, or both. The procedure can correct a number of cosmetic issues by:
Removing excess fat from the upper eyelids and reducing puffiness
Eliminating excess fat from below the eyes and reducing bags
Lifting sagging lower eyelids
Raising sagging upper eyelids that can obstruct vision
Tightening loose skin that can create significant lines and wrinkles
Blepharoplasty is not designed to remove crows feet or to raise sagging eyebrows. To correct these conditions, ask Dr. Boudreaux about a brow lift or non-surgical skin treatments, which can be performed alone or in conjunction with your blepharoplasty.
The Blepharoplasty Procedure
Before your surgery, you will have a complete consultation with Dr. Boudreaux. In addition to discussing your cosmetic goals, he will examine your medical history. Before the procedure, which will take place at a trusted area surgical center, you will be placed under local anesthesia. Dr. Boudreaux will create tiny incisions, hidden in the natural folds of your eyelids. If he is treating the upper eyelid, the incision will be made in the eyelid crease, and if he is treating the lower eyelid, he may create an incision on the lower lash line. Through these incisions, he will carefully lift and suture the underlying muscle, removing any excess tissue, as needed. If you only need fat removal below your eye, and do not need any tissue removal, Dr. Boudreaux may create a transconjunctival incision, located just inside the lower eyelid. Recovery from blepharoplasty typically takes about two weeks. During this time, you should refrain from strenuous physical activity. Once healing is complete, you can expect to have a more alert and youthful appearance.
Learn More about Blepharoplasty
Cosmetic eyelid surgery can help you feel more confident in your appearance. Contact our office today to learn more about how a custom blepharoplasty procedure can rejuvenate your appearance.
"

From Dr. Boudreaux's wonderful bedside manner to his amazing staff, I could not have had a better experience! I have recommended and will continue to recommend Dr. Boudreaux to my clients and friends.

" - Ruthie