Rejuvenate Your Appearance with Customized Skin Care Options
Skin Analysis
One of our licensed medical estheticians will spend one hour analyzing your skin, addressing any concerns, and customize a treatment plan to achieve maximum results. They will consider any products you are currently on, educate you on the medical strength products we offer, and recommend a system that will work best with your skin type and condition. You can make an appointment at the front desk.
Vivace - Microneedling With Radio Frequency
At North Shore Plastic Surgery, we have the newest RF Microneedling device, Vivace. Take skin rejuvenation to the next level with this best in class radio frequency microneedling procedure. Vivace delivers dramatic results to alleviate wrinkles and fine lines, minimize pores, tightens and contours lax skin, evens skin tone and smooths acne scars. With as few as three treatments (depending on severity of skin condition) results can be similar to ablative lasers with out the discomfort and down time.
Photo-rejuvenation/Intense Pulse Light (IPL) Therapy
The best treatment available to address all of the following conditions at the same time: pigmentation (from sun or hormonal), rosacea, broken blood vessels, diffuse redness, fine lines, enlarged pores, and acne scars. A series of treatments is necessary and will leave your skin with an even tone and improved texture. This is a no "social down time" treatment that works great on face, neck, chest and hands. A series of treatments is necessary for optimal results.
Laser Genesis
Laser Genesis is a unique, non-ablative laser treatment that works deeper to improve texture, reduce pore size and redness that leaves skin more luminous. This resurfacing of skin from the inside out, stimulates collagen and creates a gentle warming of the skin that patients enjoy. It truly is a "no down time" treatment. A series of treatments is necessary for optimal results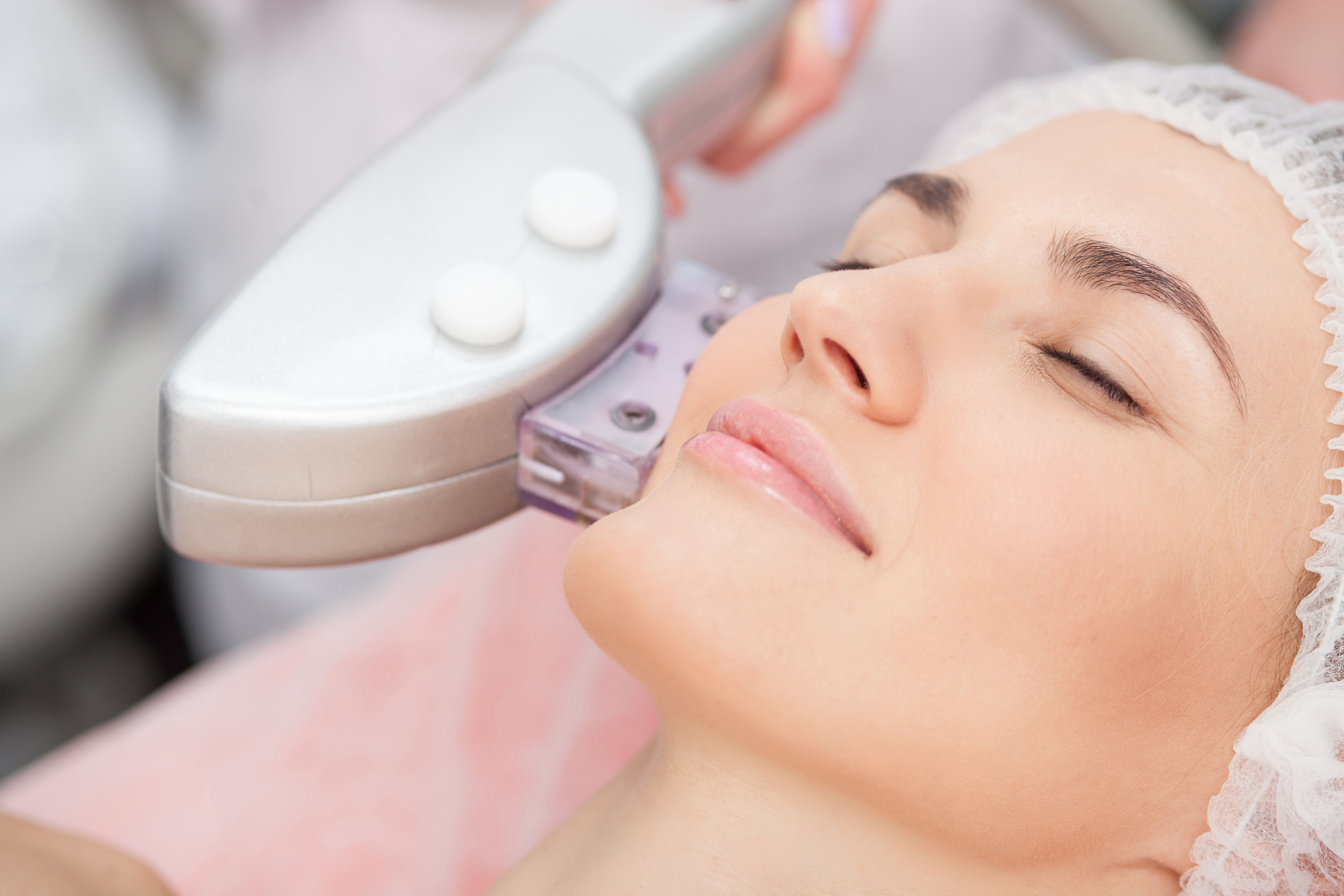 Chemical Peels
We offer a variety of chemical peels ranging from light to medium depth. A light peel can be combined with steam to extract blackheads, closed comedones and pustules. Great for oily skin and acne, a deeper peel such as the VI Peel, can dramatically reduce the signs of aging with one treatment. Following treatment, the skin will form a crust or scab and requires 7 days of social down time.
Dermaplaning
This popular technique utilizes a blade to exfoliate dead skin and has the added benefit of temporarily removing peach fuzz and hair. Dermaplaning is included in some of the light peels and is a popular add-on treatment to micro-dermabrasion, IPL, and Genesis.
Deep Pore Cleansing with Extractions
A light peel or micro-dermabrasion combined with steam and extractions of blackheads, closed comedones, and pustules. Great for oily skin and acne.
Micro-needling
During micro-needling, tiny needles are used to create controlled micro-injuries to the skin which encourages skin to produce collagen and elastin. After the procedure, patients can enjoy skin that appears smoother, firmer, and more youthful. All skin types qualify for this minimally invasive, chemical-free treatment.
Pico Technology Facial Rejuvenation
Pico Technology is our most aggressive non surgical, "no down time" laser for skin texture, pigmentation, acne scars and tightening. Pico Technology laser focuses on your problem areas whether it's brown spots, sun damage, freckles, pigmented lesions or acne scars. Our Pico Technology laser can treat many areas such as face, chest, neck and hands.
Laser Hair Removal
We can treat patients who wish to reduce or eliminate unwanted body hair with CoolGlide®. This fast and highly effective laser hair removal system can treat all skin types and tones, and is safe for all areas of the body. Its extended wave length and innovative cooling design allows for a safe and successful results. Since hair grows in cycles, a series of treatments may be necessary.
Vein Therapy
Vein Therapy treats a broad range of vessels from tiny spider veins on the face or legs to deep blue veins. There is no down time, and is safe and effective. Knotty varicose veins are not good candidates. A consultation is needed to evaluate the time and cost.
Clear + Brilliant® & Clear + Brilliant® Permea
The Clear & Brilliant laser is our favorite and most aggressive energy source to dramatically improve skin texture, fine lines and crepiness, while tightening the skin and pores. This laser also improves skin tone by lightening those resistant brown spots, due to sun exposure or aging. Our patients notice the boost in collagen as their skin is more "plumped up," and has a more brilliant, luminous glow. The real beauty of this treatment is that you have only one day of "social down time" which is redness the day of the treatment. The new Permea treatment combines the Clear and Brilliant laser with a topical antioxidant treatment. The special Permea handpiece is optimized for brighter more even skin tone and enhanced skin permeability. It allows to combine the laser treatment with a synergistic antioxidant treatment, which takes advantage of the increased skin permeability to achieve maximum patient benefits.
THERMI-Smooth
ThermiSmooth is an excellent treatment option for patients who wish to tighten skin around the face for a smoother, more youthful look. This innovative treatment can gently stimulate collagen production over a series of procedures. Each treatment is quick, easy, and can easily fit into any busy schedule.